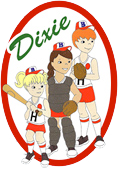 ~~~~~~~~~~~~~~~~~~~~~~~~~~~~~~~~~~~~~~~~~~~~~~~~~~~~~~~~~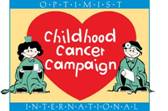 Childhood Cancer Campaign Day
May 17th & 18th
I would like to thank all that donated their time and money these two days. The weather was great, and the support was tremendous. Special thanks to Billy Sebrell and all the Umpires that donated their time and feeís. Also want to thank Carl Miller for picking up the food tap for the umpires.
It makes me tear up to see how all my Buddies stepped up in the Concession Stand while I was gone to an Optimist District Meeting in Wilson. BIG THANK YOU to Taylor, Pee Wee, Curtis, Dennis, Bob, Robin L., Levy, Charlie and the Norris Softball Team for your help Friday Night and Saturday, wish I could have been with you, love you guys.
The CHCC day come about a few years back when I became heavily involved after losing one of my T-Ball players to Cancer.( Caskets arenít supposed to be four feet long, and if there is any way that we can help stop this Iím all for it.) As Charlie Swartz once told me when I ask for lights to go on Field 4. He said ď thatís a great idea, Iím all for itÖ.now we have an idea, how we going to get the money for it ď. This is the main reason that we have this tournament, so we can give all the money that we raised to CHCC.
ď You do a lot for those who are able, this weekend you did a lot for those that are not able nor might never get the chance to.Ē Roger Lauter
Big Thanks again,
Bennie Bass